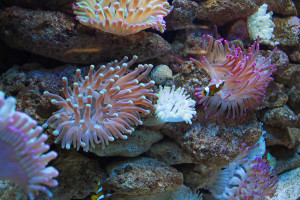 Turquoise and coral earrings are an eye-catching accessory that will be sure to make a fashion statement for anyone who wears them. It is no wonder that these earrings are growing widely in popularity, as their beauty can accentuate virtually every outfit that a woman may wear.
What Are Turquoise and Coral Earrings?
Turquoise earrings are earrings that are made of two distinctive natural materials. First, of course, is the turquoise. A precious mineral stone found in various parts of the world, turquoise is a lovely blue-green color with flecks of black, white, and green. Many pieces of turquoise originate from the Southwestern region of the United States, where this mineral has traditionally been mined by Native American peoples for thousands of years.
Native Americans from the Navajo, Zuni, and other peoples have long molded and polished pieces of turquoise into beads or round stones that are inlaid into jewelry made of silver or other materials. Your turquoise and coral earrings may have turquoise beads or other forms of turquoise inlaid into your earrings.
While turquoise is undeniably gorgeous on its own, this precious stone becomes even more breathtaking when combined with coral. These earrings present a beautiful combination of the blue-green opaque mineral and natural coral harvested from the Pacific, Atlantic, or other oceans. Usually, the coral found in turquoise and coral earrings comes in an orange or pink color. Because blue and orange are complementary colors on the color wheel, turquoise and coral look stunning together, especially when combined in turquoise and coral earrings. However, coral can also be white. White coral also looks sophisticated and polished in turquoise or coral earrings. The white hues offset the bright turquoise hues, lending a purity and light-catching gleam to the earrings.
What Should You Wear With Turquoise and Coral Earrings?
Turquoise and coral earrings are a statement piece that highlights the beauty of many wardrobe pieces. Nothing could be classier or sexy for a warm summer night than a little black dress paired with turquoise and coral earrings. You could also wear colors that capture either the turquoise or the coral color in your earrings. Your earrings will bring out these colors and accentuate them.
Turquoise earrings also look magnificent when worn with white, cream, brown, or other neutral or natural colors. Because both turquoise and coral are natural materials, turquoise and coral earrings can give you both an earthy and sophisticated look. Regardless of what you wear with your turquoise and coral earrings, you are sure to receive many compliments.